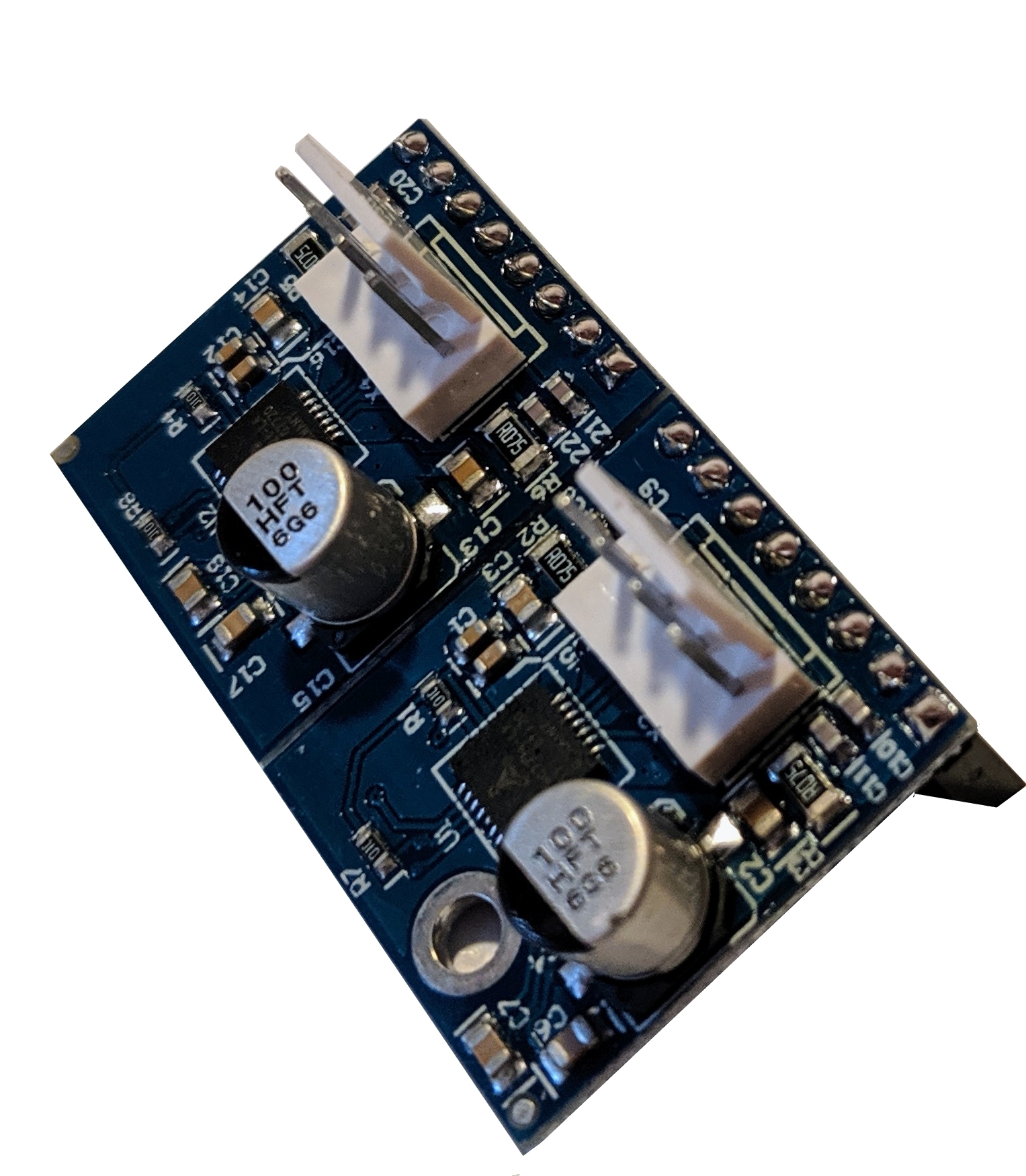 This is an expansion module specifically designed to connect to the two external stepper headers on the Duet 2 Maestro. It has two TMC2224 drivers on board, bringing the total drivers on the Maestro to 7.
The Duet 2 Maestro has two external stepper driver ports and this module is design to connect to them and provides:
2 x Super quiet TMC2224 stepper drivers: SPI controlled and capable of up to 256 microstepping with optional interpolation from any lower microstepping setting to x256
Configuration of microstepping, power, stepping mode from the Duet 2 Maestro - the same as the on board drivers.
These drivers can be used as two additional extruders or remapped using M584 to another axis. For example this allows the Maestro to be used for a IDEX style printer or a 4 colour mixing hotend printer.
The 2 sets of 8 pins mate with the matching headers on the Duet 2 Maestro: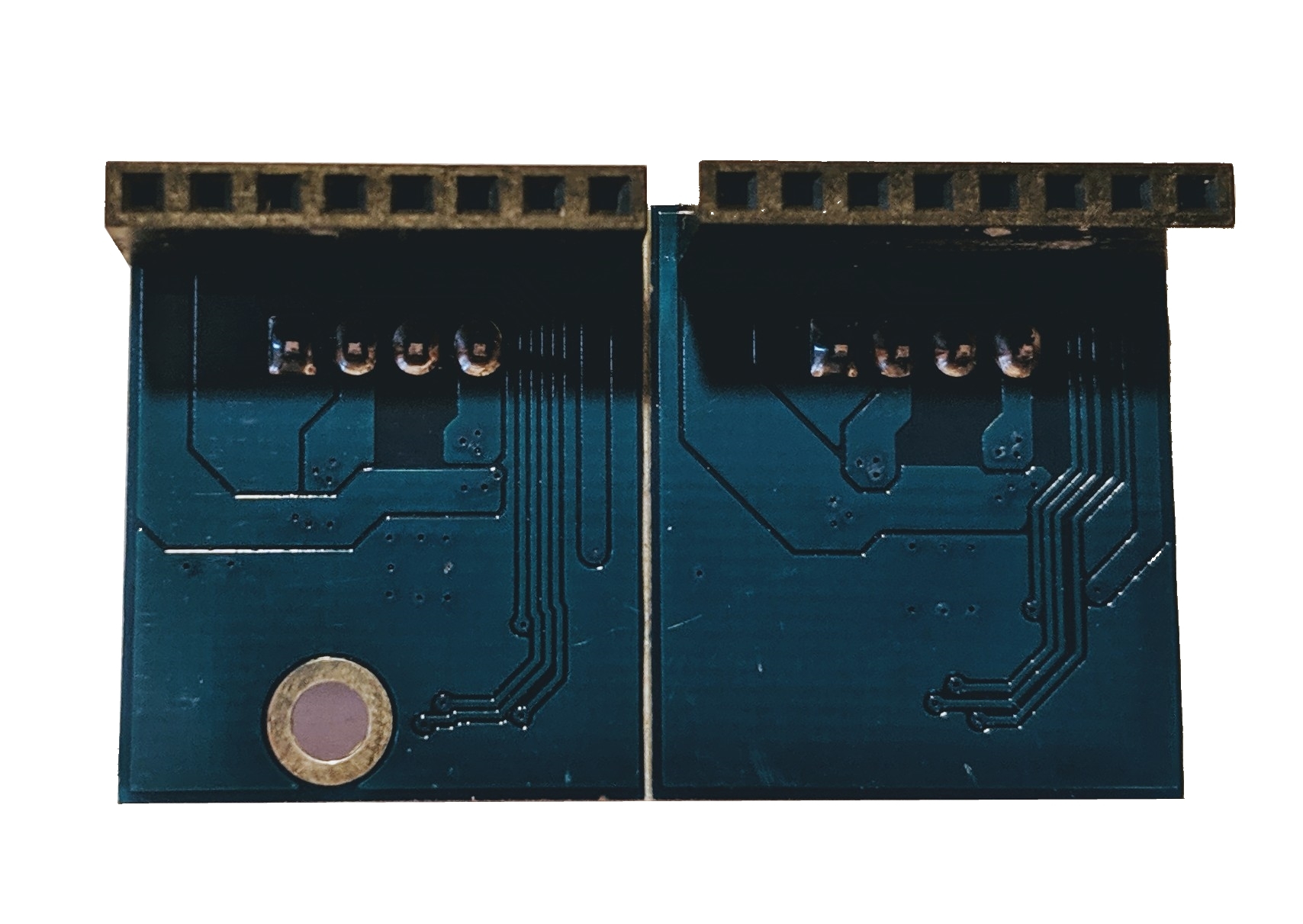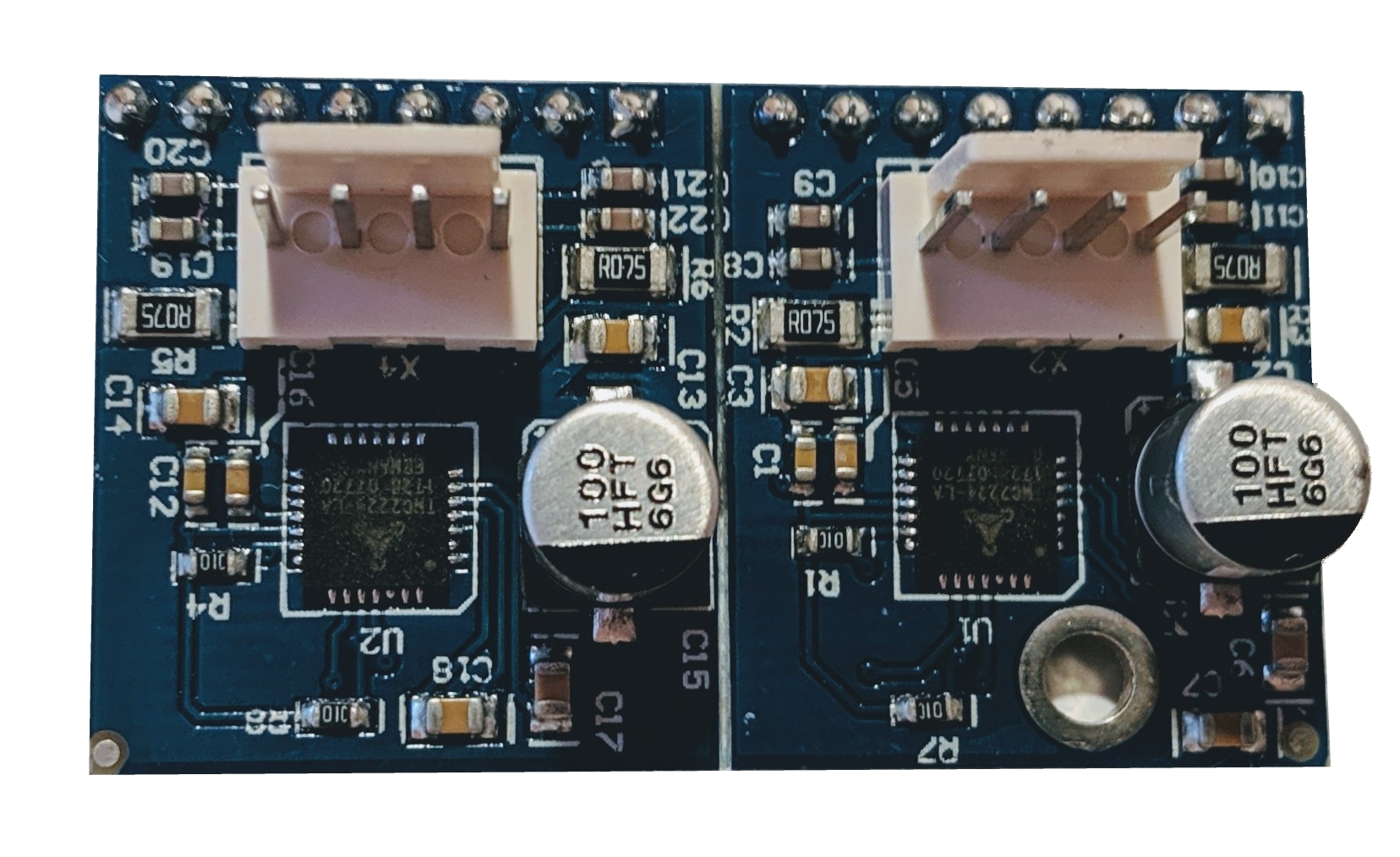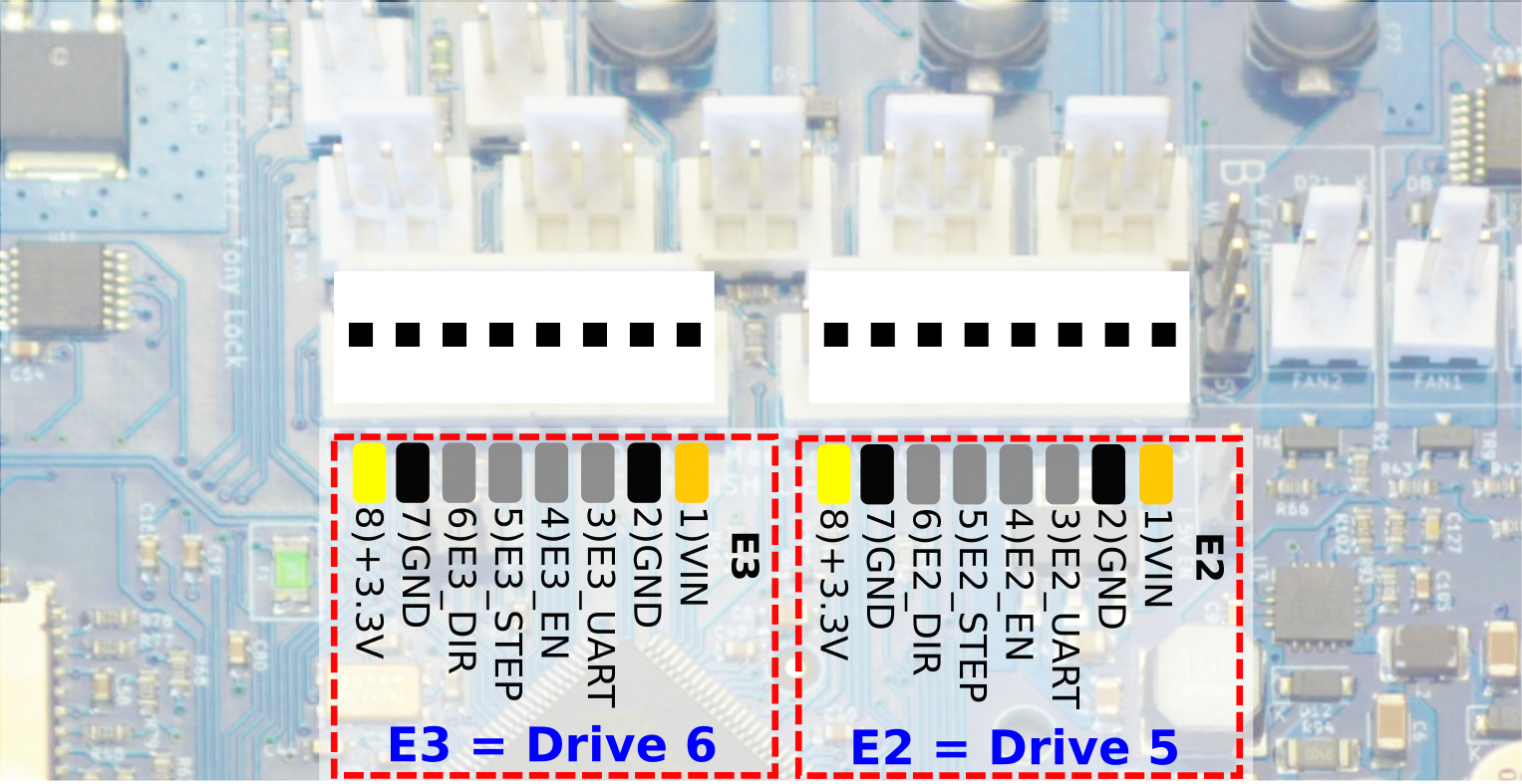 Optionally a plastic stand off can be used to support the module through the matching hole in the Duet 2 Maestro.
One or two motors can be connected to the expansion module. They are numbered Drive 5 (E2) and Drive 6 (E3) within RepRapFirmware.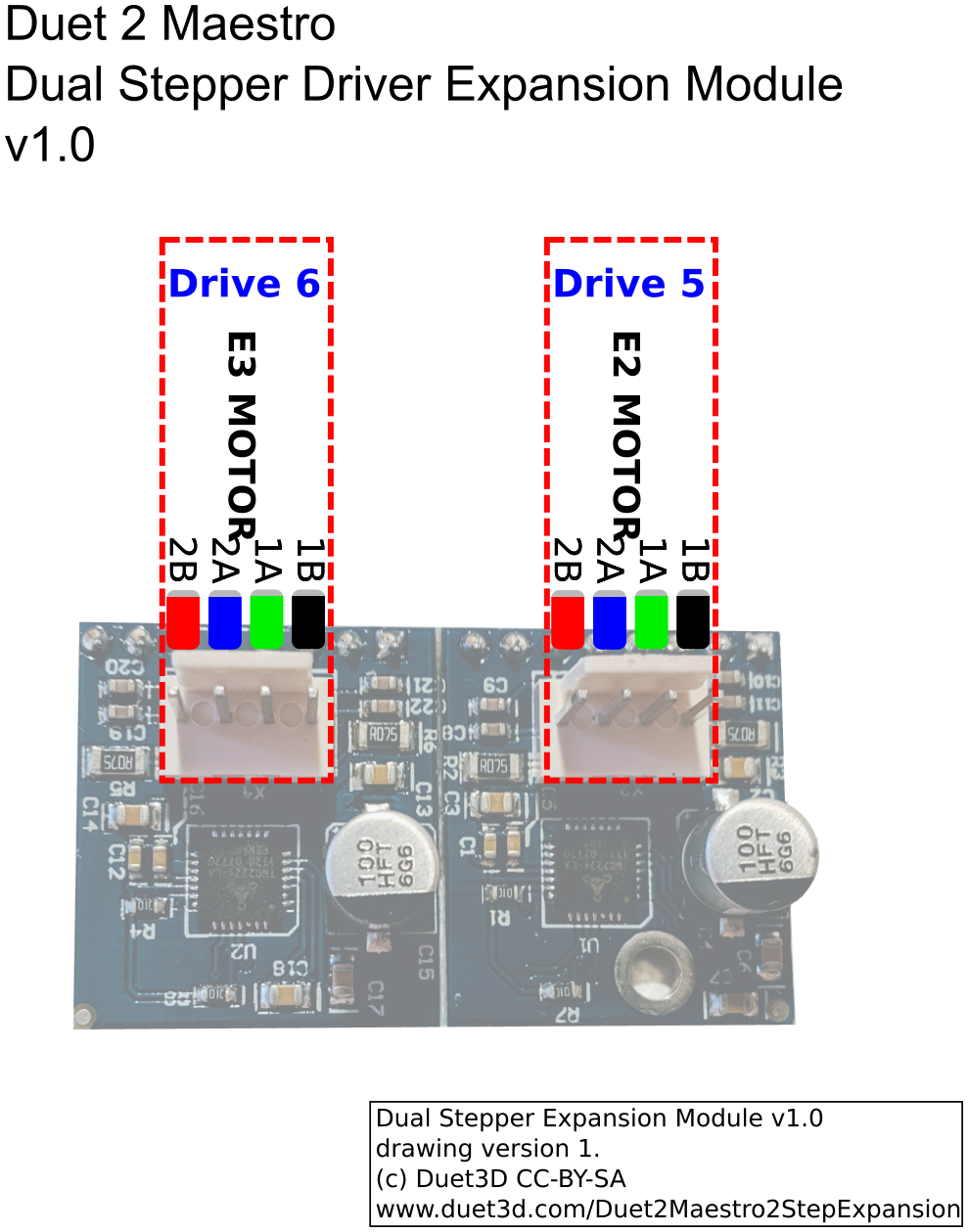 A PCB layout error (this board was not designed by Duet3D) has been discovered that causes Drive 5 (E2) to function poorly at high speeds. See this thread on the forum for how to fix this.