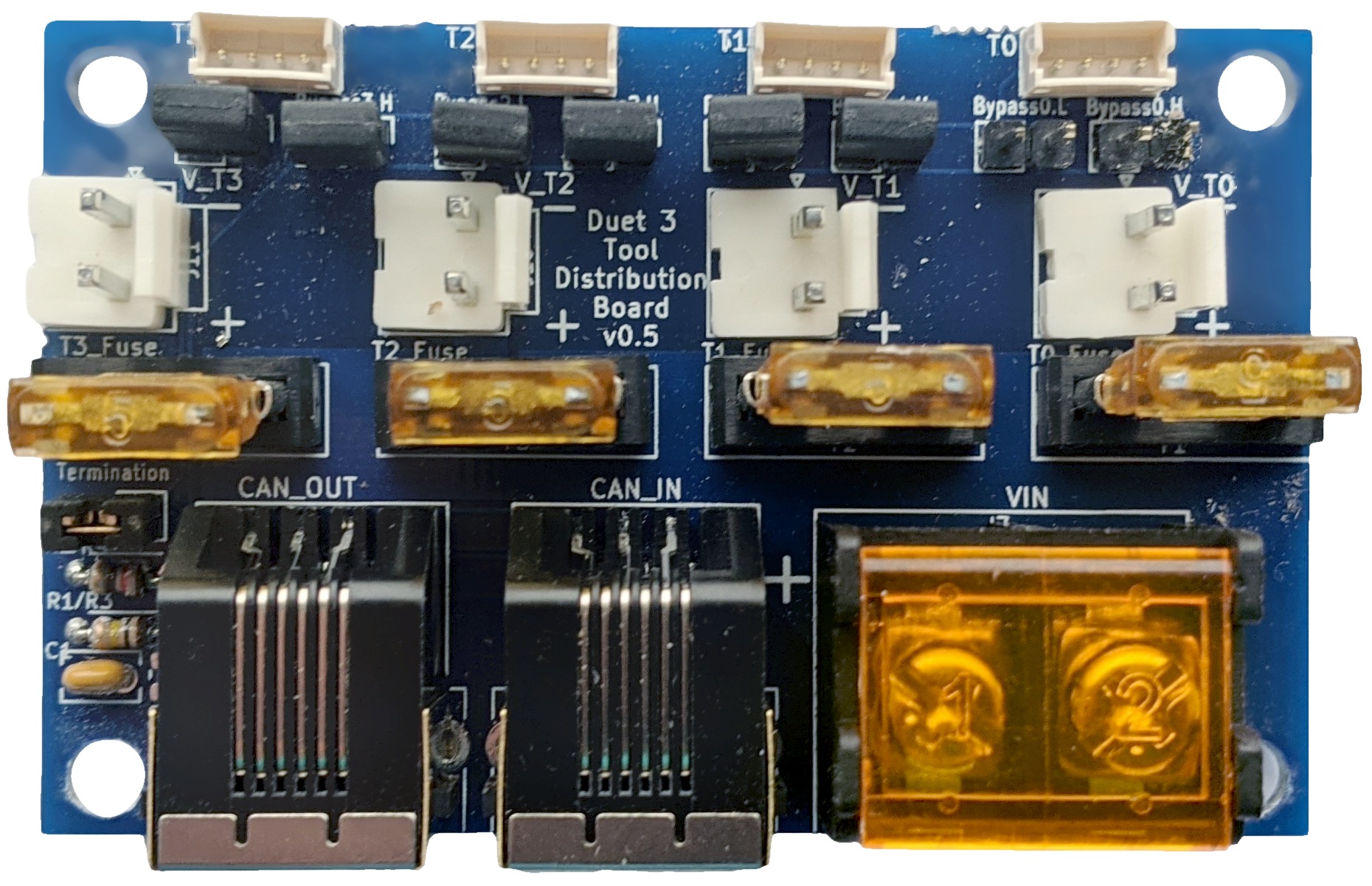 The Duet 3 Tool Distribution Board is designed to simplify the connections of multiple Duet 3 Toolboard 1LCs to the Duet 3 CAN-FD bus by providing breakout for CAN and power, bus pass-through and bus termination.
2-way barrier strip for power in.
Four 2-way JST VH connectors for power out to tool boards, individually fused (5A fuses supplied).
Two RJ11 connectors for CAN bus in/out to connect to Duet 3 main board and expansion boards.
Four 4-pin JST ZH connectors to connect CAN bus to four Tool Boards.
Four pairs of 2-pin jumpers to bypass unused tool board CAN connectors.
CAN bus termination jumper, for use if the CAN_OUT RJ11 port is not used.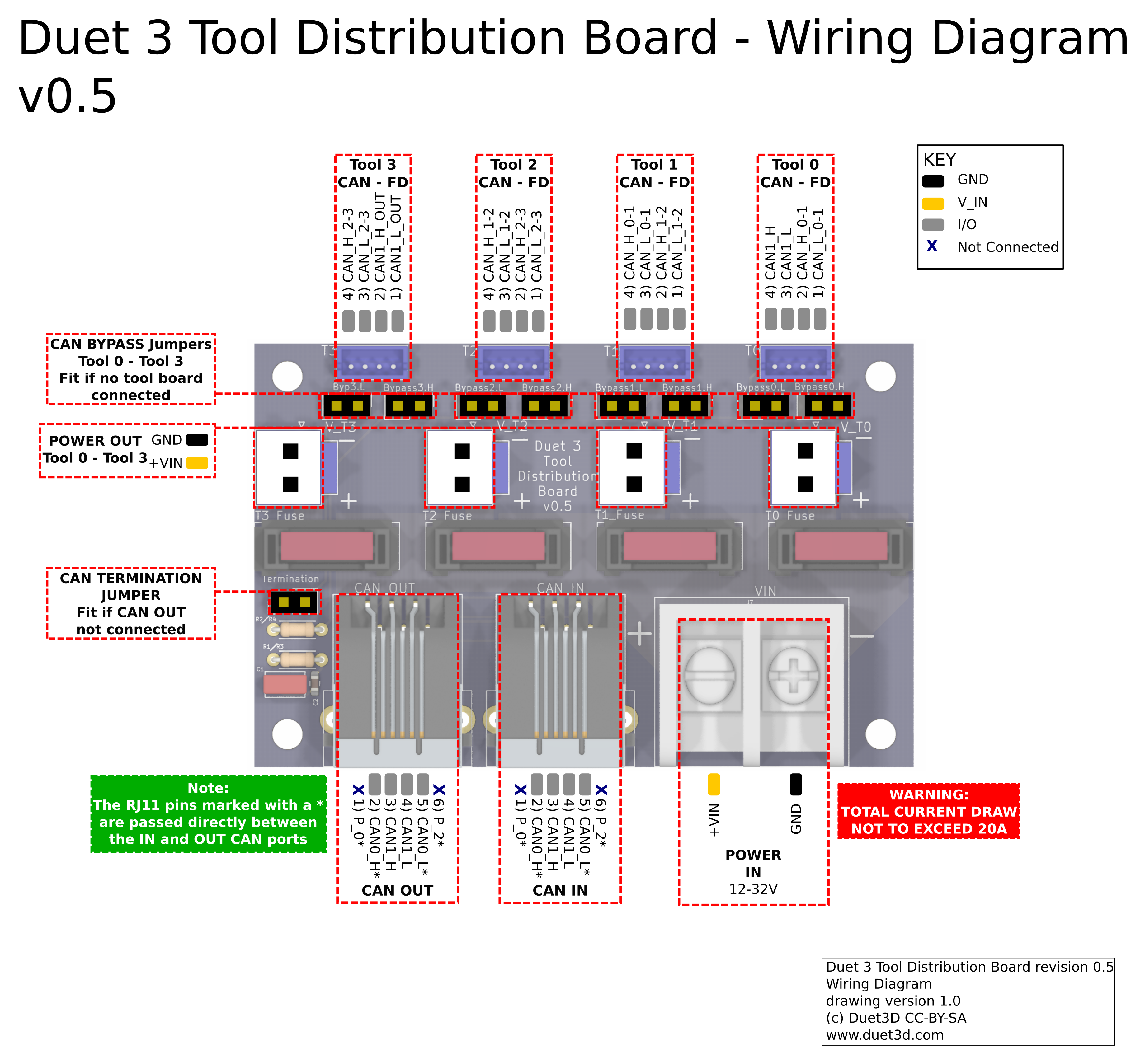 Revision v0.5
Revision v0.4