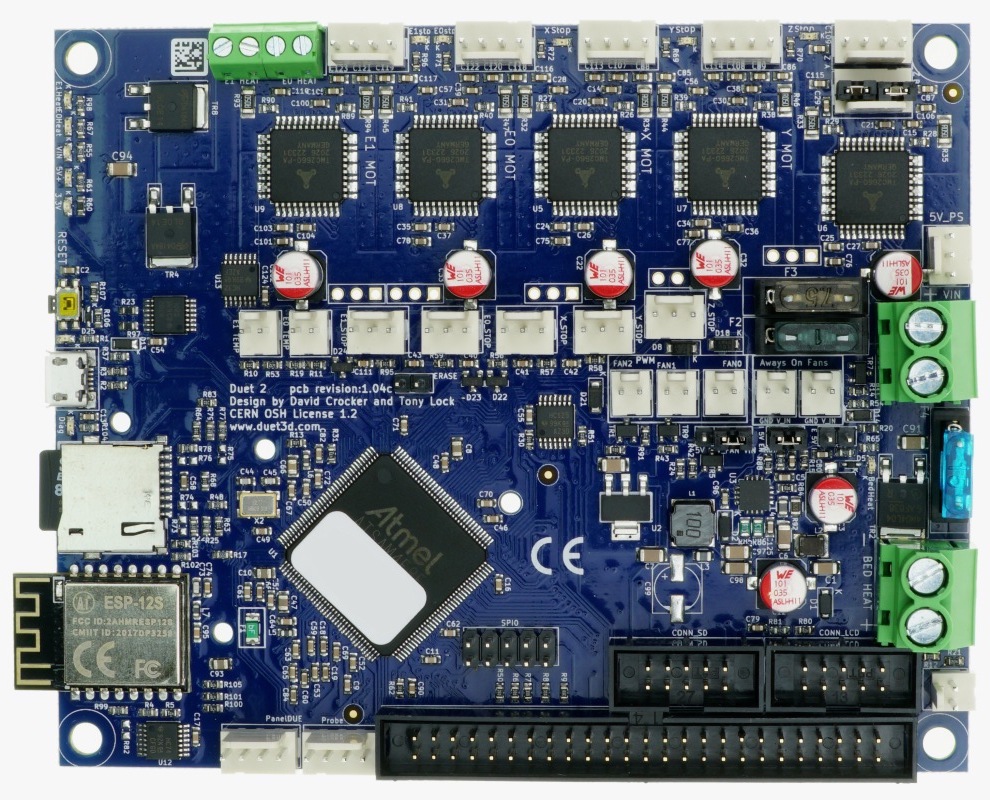 Congratulations on your new Duet 2 WiFi or Ethernet! This page will guide you through getting connected, updating firmware, setting up initial configuration.
First, read the warnings! See Warnings, Fire safety and USB ground loops for precautions you must take.
We suggest you get connected to your Duet before you wire it into your printer.
The Duet Web Control user interface it the best way to control your Duet. It is used to control the Duet through the remainder of the steps in this guide. A comprehensive manual is here:
From late 2020, Duet 2 boards ship with RepRapFirmware 3 loaded by default. Prior to this Duet 2 boards had RepRapFirmware 2 loaded and an upgrade procedure was required - see links below.
Duet 2 boards with RepRapFirmware 3 installed will have a sticker indicating this (with a QR code that links here).
CAUTION There are guides and tutorials in this documentation and in many other locations on the internet that show how to set up a particular printer or accomplish a particular task using RepRapFirmware 2. Often these will still be useful for RepRapFirmware 3; however many configuration settings may be different.
It is strongly recommended to generate the initial configuration for your machine using the RepRapFirmware config tool and the use guides to modify it if necessary.
¶ Check and update firmware if necessary.
Start by generating a configuration file customised for your printer and upload it to the Duet.
There are more detailed wiki pages for each printer type:
More detailed specifics are found below: